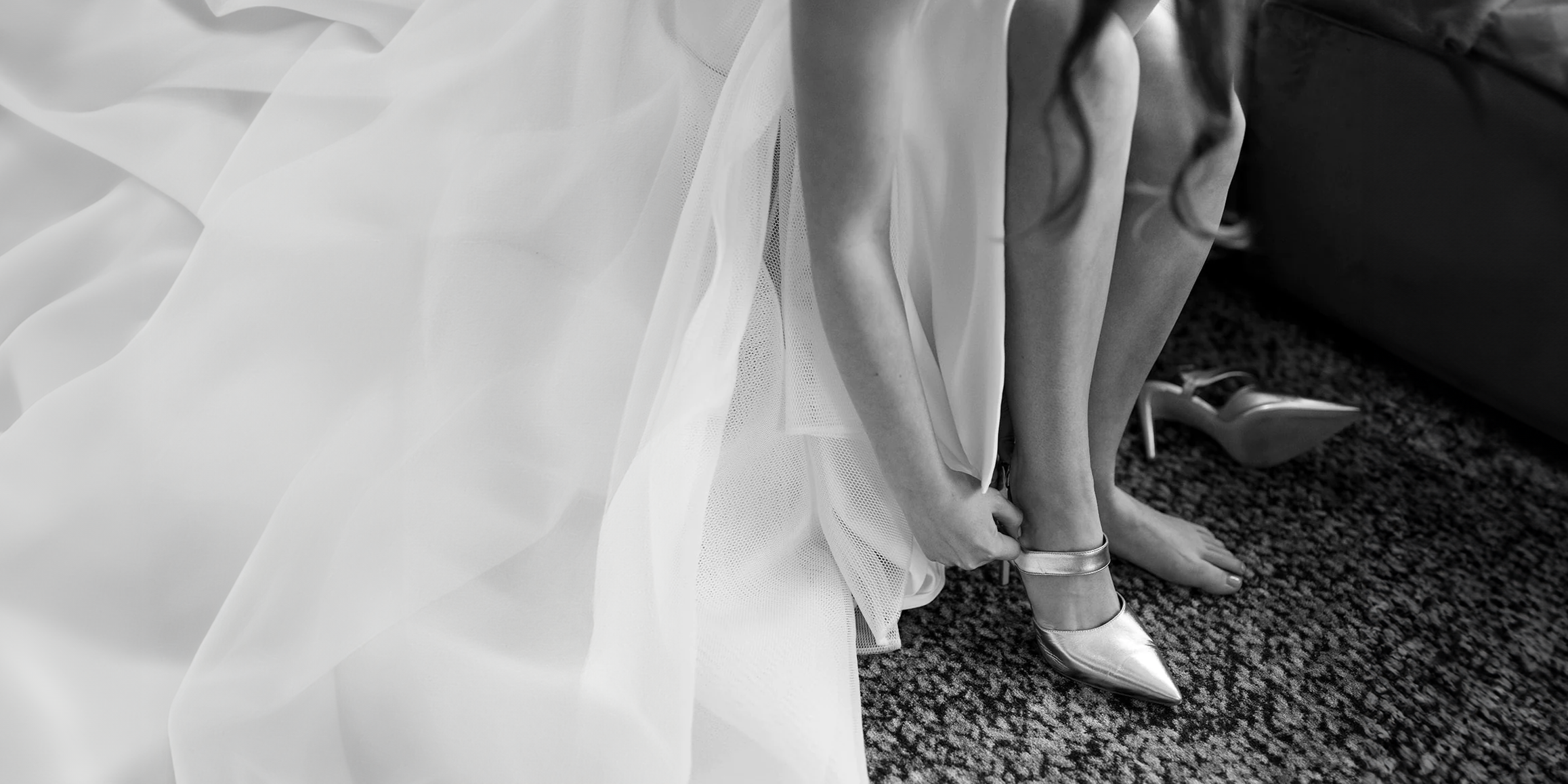 NIKKI & SIMON
"My shoes were absolutely amazing. I truly have never worn such comfy heels. After running through vineyards for photos, standing for hours and dancing all night, I not once thought about my feet hurting, because they didn't!
I can't thank you enough, my shoes and pearl anklets really elevated my bridal look."
SARAH & JAKE
"If you are looking for bridal shoes, look no further then Meggan Morimoto. I couldn't be happier with the shoes when they arrived. The fit, the quality and of course the style. These shoes will be part of my wardrobe well after our wedding."
MATILDA & TOM
"My shoes were absolutely divine! I'm over the moon - beyond amazing! I loved wearing them for both our intimate wedding day, then again at our big love party a few days later. I couldn't believe how comfortable & sturdy they are!
The cut on the foot is so flattering and the pearlescent white was just perfect. Thank you so much, i'm so grateful to have been able to get my hands on a pair of Morimotos."
SIMONE & DAN
"My shoes were my favourite thing, especially loved how I could wear them with and without the pearls! I wore them ALL day and tell everyone about how comfortable they where. Thank you so much!"
ZOE & MARK
"From the moment I tried my shoes on and I loved them! They were just perfect - thank you so much!"
TIFFANY & TANAPONG
"I absolutely love my gorgeous shoes and was so excited to wear them on my special day! I've already worn them a few times since - they are my favourite go to shoe!"
DEMI & JAMES
"Thank you so much for my dream wedding shoes! From my 2020 elopement to my 2022 wedding. They were so comfortable, you're a genius. I was in shoe heaven - absolute perfection!"
GELISA & OMAR
"Thank you so much for my lovely shoes! They were so comfortable honestly couldn't have been more perfect. I stayed in them the whole night. They are by far my most favourite shoes I own."
ELLIE & BEN
"My shoes were so fabulous! So many people asked me all day where they where from and commented on how amazing they were. They really did keep me so comfortable - thank you so much!"
NICOLE & ROBERT
"My shoes were perfect! From the moment they arrived, I couldn't have been happier. I feel so lucky to have found Meggan Morimoto shoes. They were incredibly comfortable, I wore them the whole day, right through to the end of the night - amazing!"