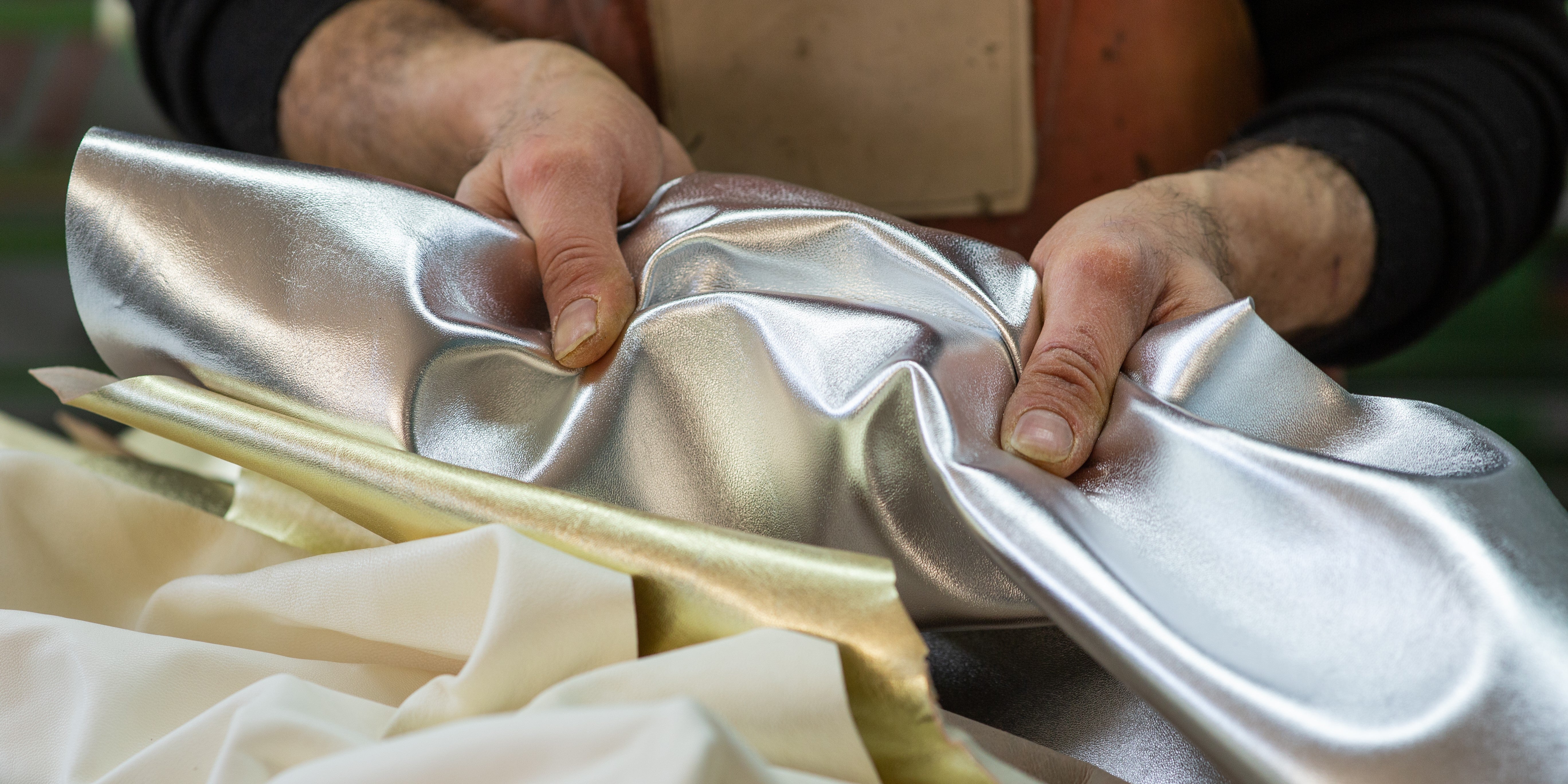 CONSIDERED DESIGN AT EVERY STAGE
Each Meggan Morimoto style features a swathe of hidden comfort features. Cushioned insoles and even weight distribution prevent pressure on the balls of the feet. As soft, breathable Italian leathers keep busy bridal feet blister-free.
SOFT ITALIAN NAPPA
LUXURY LEATHER
To enhance the design integrity and comfort of our shoes, we use only the most sumptuous, highest grade nappa leathers and fabrics. All sourced from a selection of Italy's most prestigious tanneries.
Each Meggan Morimoto shoe also has a soft, breathable, nappa leather lining to minimise friction and prevent blisters – wear after wear.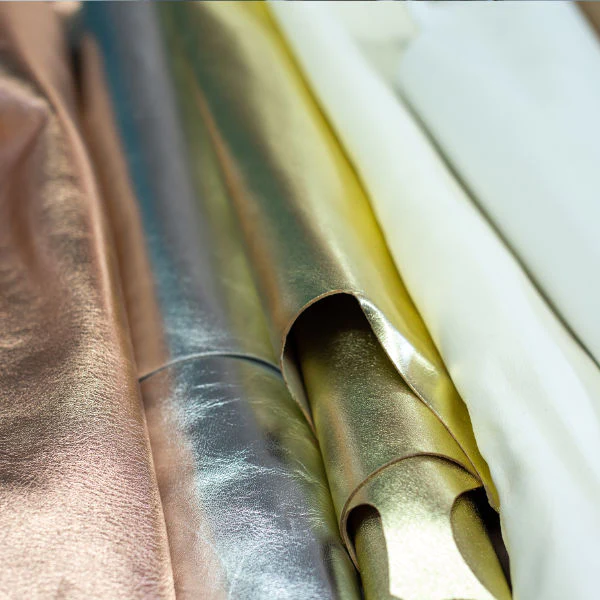 HIDDEN CUSHIONING
COMFORT INSOLES
We consider every element. From the weight of the uppers and lining, the sole and stitching, to the way these elements combine visually. And feel when they're worn.
Made from podiatric memory foam, PORON, our custom-designed, hidden comfort insoles add welcome cushioning. Moulding perfectly to the foot, they retain density with each wear.
THE FINISHING TOUCHES
SUEDE LEATHER SOLES
For added stability, each style features a suede leather sole. This unique feature aids in shock absorption and slip resistance to help you stay balanced.
CUSTOM LASTS
EVEN WEIGHT DISTRIBUTION
We've engineered our very own, unique to the brand, collection of lasts that our artisans use to produce every pair of Morimoto shoes.
Our custom collection of lasts is the secret to our even weight distribution with each step. It allows us to deliver stability and balance in every shoe – while relieving pressure on the balls of the feet.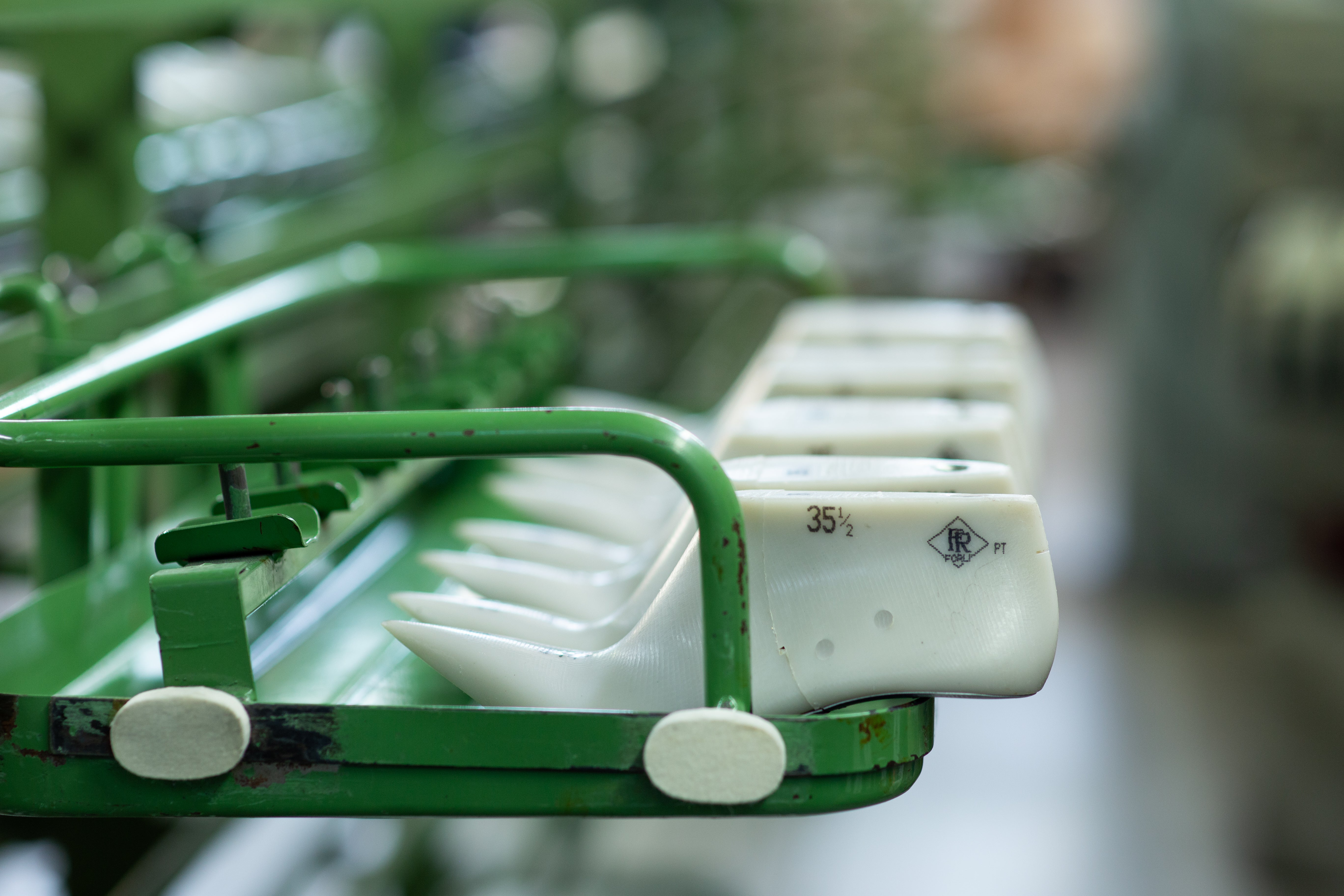 A PERFECT FIT
REFINED BY PATTERN MAKERS
To ensure a perfect fit, we sketch every design by hand before moving through the development process.
Working closely with our pattern makers, we prototype, sample and fit-test every design and embellishment. We do this multiple times to achieve premium patterns and seam line placements for comfort.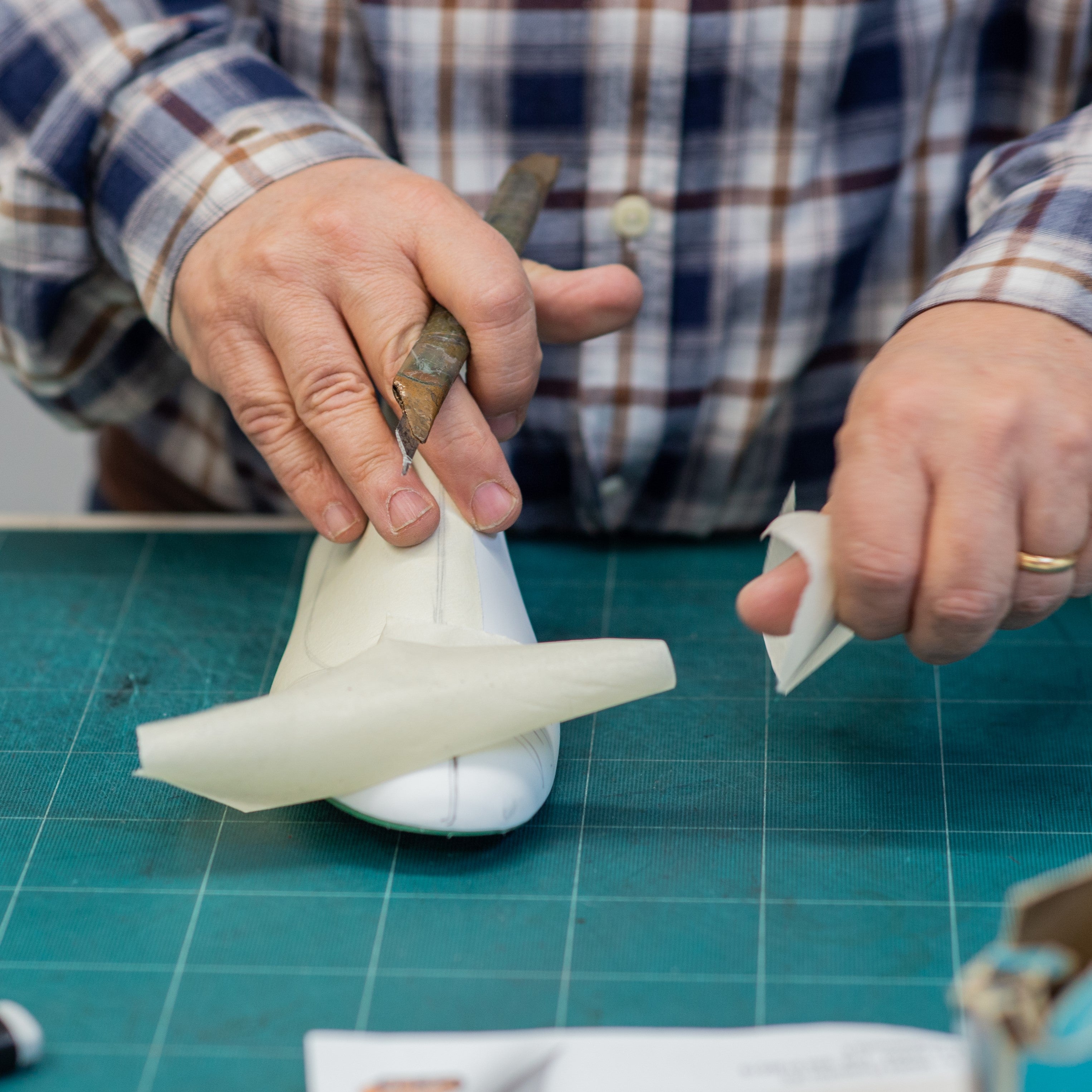 DON'T JUST TAKE IT FROM US.
DEMI & JAMES
"Thank you so much for making my wedding shoe dreams come true. From my 2020 elopement to my 2021 wedding. You and your shoes are incredible! Thank you again."
- Demi
GELISA & OMAR
"Thank you so much! My shoes honestly couldn't have been more perfect. They are by far my favourite shoes I own! They where so comfortable, I stayed in them the whole night!"
- Gelisa